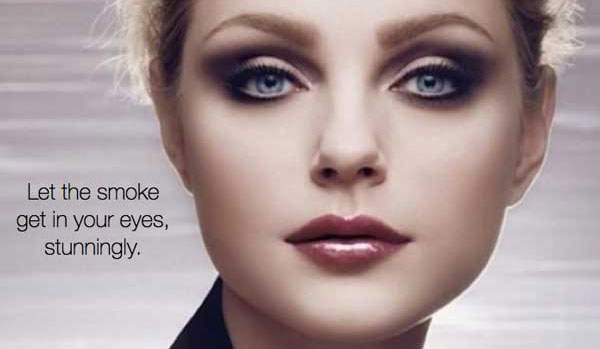 The sexy, smolder of a smoky eye has become as ubiquitous as the little black dress. But we have an idea to create it in bronze!
If you haven't perfected the dramatic style, let's talk. As sophisticated as this classic trend looks, it's easy to create if you've equipped yourself with Ecco Bella FlowerColor, flower wax infused natural makeup.
Intelligent Beauties know that the delicate skin around the eye deserves some TLC. You'll want to use natural eye makeup made of ingredients that glide on smooth without pulling and tugging. The Ecco Bella Natural Soft Eyeliner Pencil in Bronze is a fabulous choice. In fact, coupled with a shadow brush, in two minutes you will be boasting a smoky eye with these quick steps.
The secret to your smoky eye staying put is the base. FlowerColor Cover Up and FlowerColor Natural Liquid Foundation applied to your eyelid and beneath your eye creates a smooth even base.

Using the Bronze Soft Eye Liner Pencil LINK, heavily line your upper and lower lashes. Apply the bronze smoky color in the crease of the eye as well.
Grab your shadow brush and fan out the eye liner.

The gorgeous bronzed smoky eye is highlighted by lush lashes. Complete your look with FlowerColor Natural Mascara in black. That's it! A look no one else has, totally natural and beguiling. Give it a try! Take a photo and share it with us on Instagram with the hashtag #EBsmokyeye. And be sure to tag us @eccobellabeauty.