Posted by Stephanie Deline on 20th Apr 2014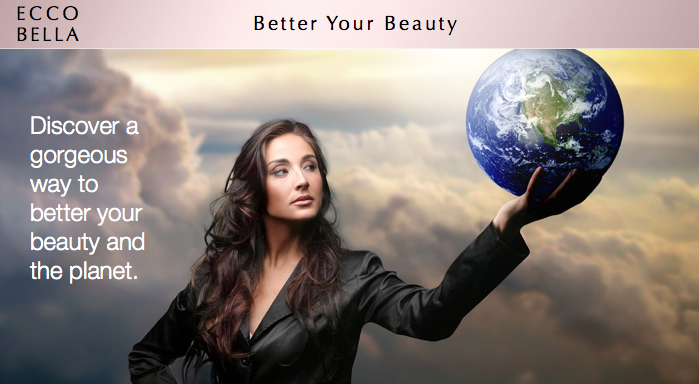 At Ecco Bella, we celebrate Earth Day joyfully, but we also subscribe to a unique philosophy; we believe every day is Earth Day, and that it should not be treated as a trend or a bandwagon. It can be difficult and frustrating to navigate the waters of greenwashed brands and products who abuse trendy terms like "eco", "organic" and "natural".

It makes even us dizzy!

We hold Earth Day in high regard, but it's simply not enough to talk the talk for one day. We walk the walk year-round, and our adoration for Mother Earth comes through in our products and packaging every single day.

How? Our Paperback Duo Compacts are slick and sleek, but also small and fully biodegradable, providing an eco-friendly home to all your Ecco Bella powder products, and significantly reducing waste. But that's not all. From the beginning, we have been adamant about being a cruelty-free brand with a deep love for the environment and animals. Plants and animals are very respected and loved here at Ecco Bella, as we passionately believe that they are crucial to the well-being of the planet.

As for our products? Well, we understand that respecting the earth also means using gentle, natural ingredients and avoiding chemicals that are toxic to both the body and the planet. We fill our natural cosmetics and organic skin care with vitamins, minerals and plant-based ingredients that are safe and potent, avoiding toxins at all cost. We are so inspired by the beauty that the Earth has to offer that we implement ingredients straight from Mother Nature herself.

Our products are carefully formulated using a safe and effective balance of science and nature, with gentle yet powerful ingredients that offer stunning color and potent performance while remaining natural. We believe in reflecting the Earth's beauty in our color palettes, but also in our philosophy.

Ecco Bella brings you natural beauty from our hearts, which are firmly rooted in the Earth and the love of nature. We believe in reducing our carbon footprint and celebrating Earth Day every day.

Happy Earth Day from Ecco Bella, and may the beauty and blessings of Earth be with you every day of the year.