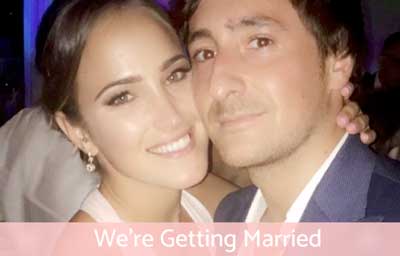 We're happy to announce EB Ambassador Danielle Leiner and Tommaso Chiarini's marriage on the 4th of August, 2018 in Arezzo, Italy!
"Thank you Ecco Bella for such great product. I am following the Ultimate 8-Week Bridal Beauty Timeline and Glenda's 4-week skin care routine and my results are amazing. My face is feeling and looking great." – Danielle Leiner

Follow EB Ambassador Danielle Leiner's journey to the Altar!