Posted by Stephanie Deline on 10th Apr 2014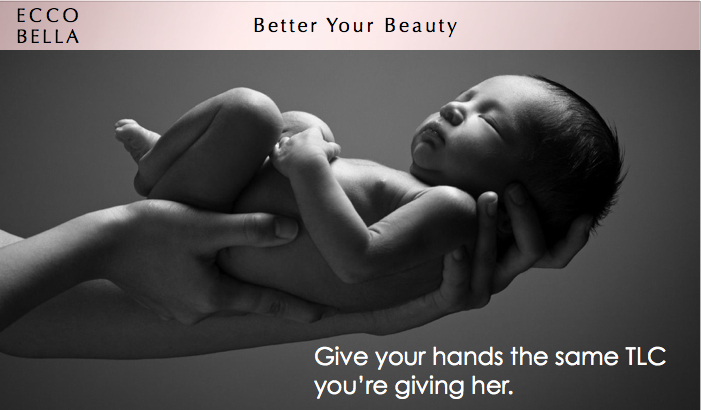 With spring in full swing, you may find yourself digging in the dirt and using your hands more often. If you're like us, you celebrate the season by gardening, but whether you have a green thumb or not, Winter bids a long, drawn-out goodbye, often leaving our hands dry and chapped. For hands as soft as the petals of a fresh Spring tulip, we recommend using Ecco Bella's amazing Leave-On Daily Exfoliant before bed and applying our water-free Herbal Body Lotion in the morning.

Why? Our innovative Leave-On Daily Exfoliant is one of a kind - how many exfoliants do you know that are gentle enough to leave-on, yet thorough enough to slough off dead skin, leaving behind renewed skin that is touchable, soft and visibly beautified? Our amazing Leave-On Daily Exfoliant is a true gem. Enriched with omnipotent VitaminCells with CoQ10, glow-inducing beta-carotene and gentle lavender just to name a few, this powerful gel exfoliant combines natural anti-aging benefits with gentle yet effective hydration to soften and smooth your face, body and hands. But it doesn't stop there. This miracle in a bottle targets blemishes, diminishes bumps and rebels against redness, leaving nothing but the silky smooth skin you were born with.

In the morning add a healthy dose of our water-free Herbal Body Lotion to your hands (and the rest of you!) and you will be renewed, refreshed and radiating a noticeable glow. At Ecco Bella, we know that our Intelligent Beauties don't fall for gimmicks or the latest "miracle" ingredients, which are almost always unhealthy chemicals that age you faster and dry your precious skin! That's why we keep it simple and clean, utilizing nature's best to create skincare and beauty regimes that work naturally.

Implement these two incredible natural beauty skin savers into your beauty routine and watch as glowing, youthful skin like satin appears before your delighted eyes.