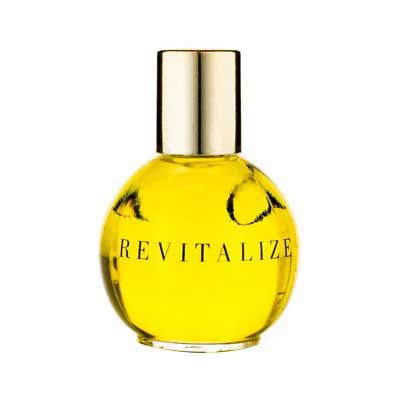 The weather can be unkind to your skin. From the cold blustering winds to the hot sun , your skin can take a beating. We've got a beauty secret for you. Two words. Jojoba oil.
Jojoba oil is the closest thing to liquid gold that we have found. It is actually a plant wax extracted from the nut of an American shrub and it's remarkably similar to sebum, a waxy substance produced by your very own skin.. This liquid gold has been healing and soothing skin for centuries! In fact, Native American tribes used the nut and the oil from it for everything from healing wounds to hair care. A beauty secret that's lasted that long has to be a good one.?
Products that contain pure jojoba, like our Organic REVITALIZE Serum, entice your skin to drink up all the luxurious benefits it offers to rejuvenate and reinvigorate! What benefits, you ask? Hold on tight because this is going to Impress you!
Jojoba is mother nature's gift for skin care. It has anti-bacterial properties and is a natural antiseptic. What's the difference? Good question. Anti-bacterial products kill bacteria. Antiseptic products inhibit the growth and reproduction of many microorganisms, including bacteria, fungi, and viruses. Your skin as a barrier to germs is happy to have both properties via jojoba and we're not done extolling its skin care virtues yet!
Jojoba is also an anti-inflammatory. Acne be forewarned because you're getting the boot! Jojoba will soothe and calm irritated skin whether from dryness or breakouts.
Remember when we said this little waxy liquid gathered from a nut was similar to the waxy substance produced by your body? Let's translate that into a benefit: Jojoba is an amazing moisturizer. It is easily absorbed into your thirsty skin and glides on without feeling greasy.
If you're treating acne prone skin you've got one fantastic product to soothe, cleanse, and moisturize your skin without harsh chemicals or nasty, animal byproducts. If you've got tired, aging skin, jojoba will breathe new life and provide a more youthful appearance.
Jojoba isn't just for your skin. Your hair and scalp will want their fair share of this powerful stuff, too! Give it a try. Massage some of our Organic REVAITALIZE Serum into your hair and scalp! If the cold winter temps and rising thermostats have left your hat-covered hair a little dry and frizzy or humidity and sweat from hot temps are doing a number on your tresses, you will welcome the serum's magic. It will moisturize and condition your hair to make it more manageable and tangle-free. You can apply it before washing or as you shampoo to prevent the suds from stripping off your hair's natural oils or you can apply some to still damp hair post shower. Jojoba oil also does a good job at controlling dandruff and soothing scalp itchies.
Before you put the bottle of Organic REVITALIZE serum away, dab a little of that sweet stuff on your pulse points for good measure. Not only does this lush combination of jojoba and essential oils of Jasmine, Neroli, and Sandalwood help heal the skin, it smells pretty awesome due to the precious and expensive essential oils.. If your idea of perfume is a gentle hint of intoxicating scents, you've found your go to right here.
We want to see your beautiful, revitalized self! Take our serum for a spin and then share a snapshot of the new you. When you post your selfie, don't forget to tag us on Instagram with @eccobellabeauty and use the hashtag #EBREVITALIZE.