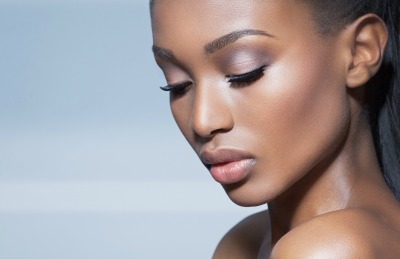 The *Huge* Beauty Trend Of 2016 Is Dead
From the runway and red carpet to the city streets, one thing is clear when it comes to makeup, the matte finish is so 2016. A dewy, fresh complexion is what women want now. A bit of glow in will make others wonder what's so great about you. Here is how to get a gorgeous glow.
A Fresh-Face Start with foundation. Some pros suggest mixing a drop of moisturizer with your foundation, or applying a layer of moisturizer on top of your foundation once it's set, to create a bit of glow. We think that's a needless extra step. Avoid foundations that are heavy and promise to color correct your skin tone. Do start with a foundation that has built-in moisturizing power like our FlowerColor Foundation, which includes organic aloe vera to quench thirsty skin. The dewy-fresh face requires a lightweight foundation that offers sheer to medium coverage. Here's a hint: Dew-ready products will be water-based. Get bonus points for organic, natural makeup made from ingredients that are good for you, as well as for the environment!
A healthy Glow Sweep on FlowerColor Bronzer. Using a soft, fluffy brush. Don't forget to highlight your neck and décolletage! You'll look like you spent the day on the beach, but without all the damage from UV rays! If you're not ready to commit to a full bronzy glow or you want to pump up the sizzle a bit more, grab your favorite shade of Shimmer Dust and brush it on!
Pretty flushed cheeks We're not talking harsh streaks of color. That's too 80's! We're creating a sporty look. Dust the apples of your cheeks with a little color of your favorite FlowerColor Blush.
That's it! You look fresh and radiant. Snap a pic and share it with us. Use the hashtag #EBSunKissed! Be sure to tag us on Instagram: @eccobellabeauty.