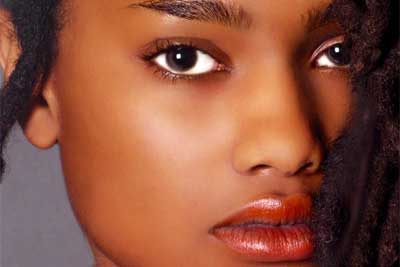 Trending: Orange is the New Pink
You've seen it on the runways. You've read it in fashion magazines. And yet, you've not made the leap to the hottest trend to hit lips this season. Orange; got you nervous? That's what we're here for. Our natural beauty gurus have a few tips to help you embrace the gorgeous (and fun) citrus-hued lip.
Pick your passion: First things first, when we say orange, we're not talking about the neon pop of color from 80s punk fashion. Today's hot shades sizzle with sophistication. Smooth, warm orange tones will flatter almost any skin tone. If you're looking for a rich, deep shade, try our Vitamin E Lip Smoother in Spice for a softer hint of color, Vitamin E Lip Smoother in GoBare it's a vitamin E lip treatment to boot!
Watch your face: Orange lips can draw attention to any redness in other areas of your face. However, going too heavy handed with makeup to neutralize tonal concerns can backfire. The secret here is to mute the red while also keeping your face looking fresh and natural. Our organic liquid foundation is water based, lightweight and natural-looking, but with excellent coverage. If you're going to embrace this lip trend, start your look with a sweep of natural, organic FlowerColor foundation to balance your skin tone without making yourself look overly made-up.
Light on the eyes: Your citrusy-kisser is going to be in the spotlight with this look; go more neutral with your eye makeup. Play up your peepers with natural, soft shades like Camel, Fawn or Clay FlowerColor eye shadow.. Apply your eye shadow just in the inner third of your eye (tear duct out to center.) Stick with a matte shade, to keep your eyes from competing for center stage with your lips. Sweep FlowerColor mascara across your lashes to complete your look. (As a true beauty, we know you'll love to do good while you look good. Consider our mascara AND membership in Friends of Animals offer.)
Barely there cheek: Your orange lips will give a hint of warmth to your entire face. Go easy with the blush. A soft flush of peachy color will give you a bit of sun-kissed love without overdoing it. Our natural beauty gurus suggest our FlowerColor Blush in Peach Rose. Just sweep brush over pan and tap out on a Kleenex to keep only the slightest color on the brush and apply to cheeks.
Ready to take your sexy, orange lips out on the town? Snap a quick pic first! Don't forget to share it with us on Instagram. Use the hashtag #OrangeYouBeautiful! Be sure to tag us @eccobellabeauty.
Don't forget: Sign-up for loyalty programs to really get the most for your money! For example, EB Rewards gives you 10 points in rewards for every $1 you spend, that is a 10% ongoing discount on your orders! Plus, if you sign-up for the program, you'll also receive exclusive updates on special promotions and new Collections.