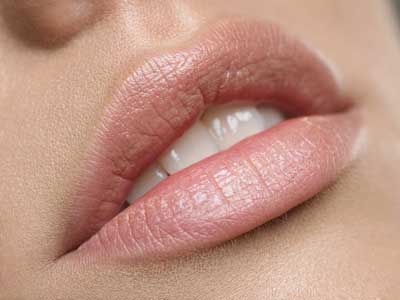 Want a vegan lip exfoliator that hydrates without honey and exfoliates without dairy? Winter air and warm summer sun can do a number on lips. If you're feeling a bit chapped, we've got a sweet DIY tip to get your perfect pout smooth and sexy again. Whip yourself up a batch of all natural, vegan sugar scrub and exfoliate your lips back to the soft, sweet state you prefer. Grab yourself a bowl, spoon, and the ingredients to make one of these vegan sugar scrubs.
Tips
Lets talk scrub basics.
If you like a thicker scrub, bump up the amount of sugar you're using in each recipe. Experiment until you find the consistency that works best for you.
You're going to make more scrub than you need. Store excess scrub in an air tight container. Even better, have a few of your favorite Intelligent Beauties over for a spa day and share your lip-smacking creation.
Just a little dab will do. Use about a dime-sized bit of scrub on your lips.
Gently rub the mixture across your lips for about a minute and then remove it with a damp cloth.
Maintain your smooth, sexy lips with EB's Vitamin E Lip Smoothers or FlowerColor lipstick.
Sinful Cocoa Scrub
Just think about the taste of chocolate lingering on your soon-to-be silky, smooth lips. Who could resist? Combine 3 tablespoons of cocoa powder, 1 ½ cups brown sugar, 1 tablespoon of vanilla extract and ½ cup of vegetable oil.
Sweet and Coconutty
We think you're going to love this one. Combine 2 teaspoons of agave nectar, 2 teaspoons of coconut oil, and one tablespoon of brown sugar. If you want to really kick things up a notch, drop in a splash of vanilla or a splash of Maple syrup. When you make this one, start by combing the agave and coconut together first. Once they're well combined, begin to work in your brown sugar and any added flavoring.
Lemon Pucker-up
Start by softening 1 cup of coconut oil. Mix in 1 cup of sugar and a few drops of lemon essential oil. If you're feeling particularly sassy, make a second batch of the coconut - sugar mixture and add a splash of raspberry or strawberry flavoring. You can swirl the two together and give your lips a real treat.
Nothing Vanilla about this Minty Goodness
Start this all-star scrub by mixing together 3 tablespoons of coconut oil with 5 tablespoons of sugar. Add in about 8 drops of vanilla oil in jojoba and 1 drops of peppermint oil. Now that's awesome, right?
Keep it smooth
Now that you've got back your kissable lips, you want to keep it that way. You can put that lip scrub to work about once a week. To really kick it up a notch, swaddle your luscious lips in EB's Vitamin E Lip Smoothers, which have a core of not just plain old vitamin E, but Super vitamin E with tocotrienols. These beautiful, subtle shades are inspired by nature. They are infused with healthy goodness to dramatically eliminate cracks and dryness while smoothing with a hint of color and shine.
If you want to amp up the color, try EB's FlowerColor lipstick. We're talking beauty with brains. This lipstick thinks it's a lip balm because it's been created with a simple healthy formula of vegetable waxes, oils, and mineral pigments that go on creamy, moisturizes, and won't feather.
Now you're ready to rehab your kisser. Have fun with it! Experiment by using different oils (walnut oil, anyone?) and flavoring. Sugar up and snap a selfie to share with us or take a before and after pic! Don't forget to tag us on Instagram with @eccobellabeauty and use the hashtag #EBSweetSmile.