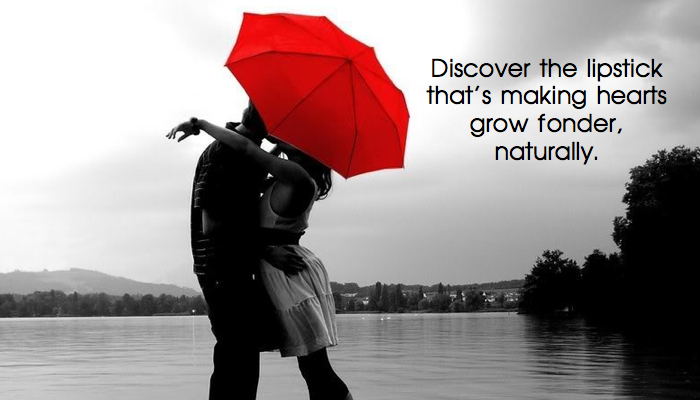 Love is in the air! Get your lips ready for Cupid with Ecco Bella's FlowerColor Lipstick in the shade Rosewood. This is a universally flattering, romantic red that will give your lips that just-kissed look. Creamy, pigmented and non-toxic, there's a lot to love about this lipstick!
For one thing, it's based on conditioning castor oil, not the mineral oil most lipsticks are based on. Who wants petroleum products on their lips! We've also packed it with flower waxes and organic camomile, calendula and jojoba oil to coat your lips in a dreamy, creamy wash of pure moisture, all the while drenching them in gorgeous, natural pigment free from FD&C dyes and other toxins.
The vibrant yet neutral color looks radiant on any woman, and though it performs like a lipstick, it feels like a lip balm, thanks to our top-notch nourishing organic ingredients. Treat yourself and the one you love to a sensuous, silky pucker courtesy of Ecco Bella FlowerColor lipsticks this Valentine's Day! Your sweetie will be entranced by the stunning color, and when you lean in for that kiss, you can say goodbye to embarrassing chapped, flaky, dry lips.
Spread the love and treat your lips to luxury this Valentine's Day! Ecco Bella FlowerColor Lipstick is all you need to spark a radiant romance.
Tips for the perfect kiss:
Apply your favorite lip scrub, for extra-smooth lips.
Dab some peppermint essential oil on your tongue for fresh breath, naturally.
Indulge in the luxurious lips that only an Ecco Bella FlowerColor lipstick can bring you.
Scent your hair and neck with your favorite

Ecco Bella Eau De parfum

. Natural, organic and beautifully fragrant, any of these romantic scents will make your sweetheart's senses soar!
Now you're ready to fall into the perfect kiss. You can thank us later.
Happy Valentine's Day from Ecco Bella.