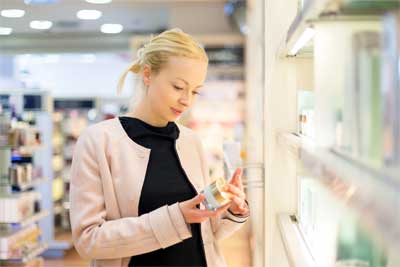 Beauty products labeled "natural" and "organic" are rising in popularity according to a study conducted by Persistence Market Research. The natural and organic personal care products market is predicted to bring in revenue of $29.5 billion globally by 2028. But can the labels be trusted? Consumers need to be wary of the increasing number of organic and natural claims that brands are making, especially when closer examination shows that they aren't always true.
In this blog post, we'll look at this widespread problem in the beauty industry.
Riding the 'clean' wave
Worldwide, the organic skin care market is expected to grow by 7.8% by 2023. Some brands are leading the trend— think of EB's VitaminCells Skin Care line—using natural ingredients instead of chemicals. The result of this is that mainstream brands have recognized the value of this trend. Nowadays, if you walk into any cosmetic retail shop, you'll most likely come across a section with products that supposedly contain all-natural and organic ingredients. Yet, how can we be sure that these brands are truly organic and natural?
A big issue is regulation. Oversight in the cosmetics industry is not required. While foods labeled "organic" are regulated by the USDA, there isn't any legal standard in place for using the term "organic" on beauty products. It is possible for a brand to use the word organic on their label even if most of the product is made up of synthetic chemicals.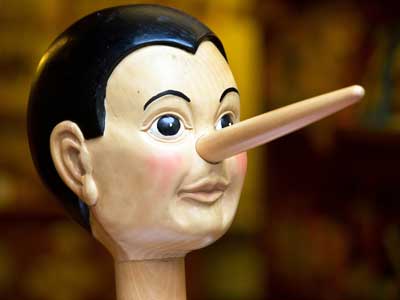 The false "organic" advertising
Companies may market a product as organic even if it contains only a small percentage of an organic ingredient. The typical marketing strategy is to heavily promote a specific organic ingredient, such as argan oil, but a closer look at the ingredients of that product may show a long list of synthetic substances. EcoWatch discusses a survey that looked into 5,000 products using the term 'organic' in their brand name and found that more than 250 contained risky or hidden ingredients. In a highly competitive global market, many skin care brands may embellish the truth to keep up with recent trends.
The role of digital media
Digital media has become the dominant way brands now reach their consumers. Accenture senior advisor Suzy Ross spoke to Campaign Live and explained: "Brand owners today have a direct relationship with customers. Brands that put their customers at the heart of the product and the product experience will beat those that don't." For instance, L'Oréal now allocates 30% of its media budget to digital channels. And the beauty giant isn't alone, as many companies are following suit. An overview of the current digital marketing industry by Maryville University outlines how digital ad spending will reach $335 billion in the U.S. alone next year, which is much more than traditional advertising avenues like TV. Companies are realizing that digital forms of advertising allow them to connect directly to their customers through platforms such as social media and online streaming services.
The rise of digital advertising has made it even easier for false information to be distributed to customers. Eluxe Magazine notes how many companies will use misleading green images to convince buyers that their products are natural. The problem with digital advertising is that keywords and hashtags stick, and in the current click culture it is easier for consumers to buy instantly than to do the research.
For intelligent beauties who want to make sure that their skin care and cosmetics are truly organic, there is no substitute for researching companies, their products, and the ingredients used.
This blog post is written exclusively for the use of eccobella.com
By Emma Wade