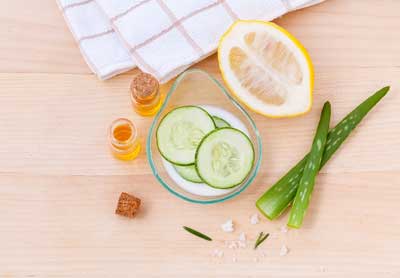 With numerous products on the market, shopping for skin care products can be a chore. It often involves translating scientific jargon on bottles and having to research online reviews just to make sure your skin doesn't go haywire. After all, medical experts on Cienciae Cinama note how our skin absorbs up to 60 percent of the products we apply on it. That sounds like good news, if only most commercial products didn't contain a ton of preservatives and harmful chemicals.

As this information becomes more widespread, more and more people are starting to reconsider the type of products they support and consume. It's no longer enough to buy items that are advertised by celebrities or come in attractive packaging—it has to be naturally good, and good for the earth too. In fact, more than a quarter of Americans aged 25-34 are currently either vegan or vegetarian. Whether for personal preference or ethical choices, this rising demand for vegan products points to a cleaner future for the beauty industry. But beyond this, what exactly can vegan skin care products do for your skin?

Natural skin hydration

When our skin's barrier is weak, it loses moisture and becomes dehydrated. Eventually, this can lead to redness, breakouts, and overall dryness. Instead of turning to hydrating serums to repair the damage, vegan skin care products will help you avoid these skin issues altogether. They tend to contain natural ingredients that are chockfull of nutrients for the skin. Lifestyle blog Sustainable Jungle recommends aloe vera and glycerin, which are known to lock in moisture and keep skin hydrated for hours.

Anti-aging benefits

Most vegan products are created with the most concentrated doses of antioxidants, vitamins, minerals, and botanical extracts, and they're your best option if you're aiming for an effortless, radiant glow. Some ingredients have even more benefits than others. Pomegranate extract, for instance, isn't called the "anti-aging queen" for no reason. According to a superfood study by Nature Metabolism, its nickname is thanks to its high levels of vitamin C and punicic acid (a powerful antioxidant unique to pomegranates).

Ideal for sensitive skin

Commercial skin care can be harsh and clog your pores, so organic products are a gentler alternative. Vegan skin care generally contains very few parabens, sulphates, and other harmful chemicals found in standard skin care products. Instead, their ingredients are more on the minimal side — never using additives for anything that isn't essential. This makes them ideal for people with sensitive skin.

Protection against sun damage

Regardless of the weather, the skin still absorbs radiation from the sun, which can damage your skin if left unprotected. Luckily, the natural antioxidants found in vegan skin care products such as white tea and fruit and vegetable extracts, are known to provide extra protection against harmful UV rays. It is also safer (and cheaper) than using traditional sunblock that tends to feel heavy on the skin.

The best thing about the growing popularity of vegan products is that they're now more accessible than ever. The products here on Ecco Bella are made from all-natural ingredients, never mixed with any synthetic chemicals or animal byproducts. We guarantee they're not only good for the skin but your overall health as well. And you'll thank yourself later.
Article written for eccobella.com
By Annie Grace